1. If you do not have a ShowGrounds Login, either visit the ShowGroundsLive.com homepage, or select REGISTER at the top of the page. You'll only need to do this once, and you can login/register online with any ShowGrounds customer ShowGrounds page you visit.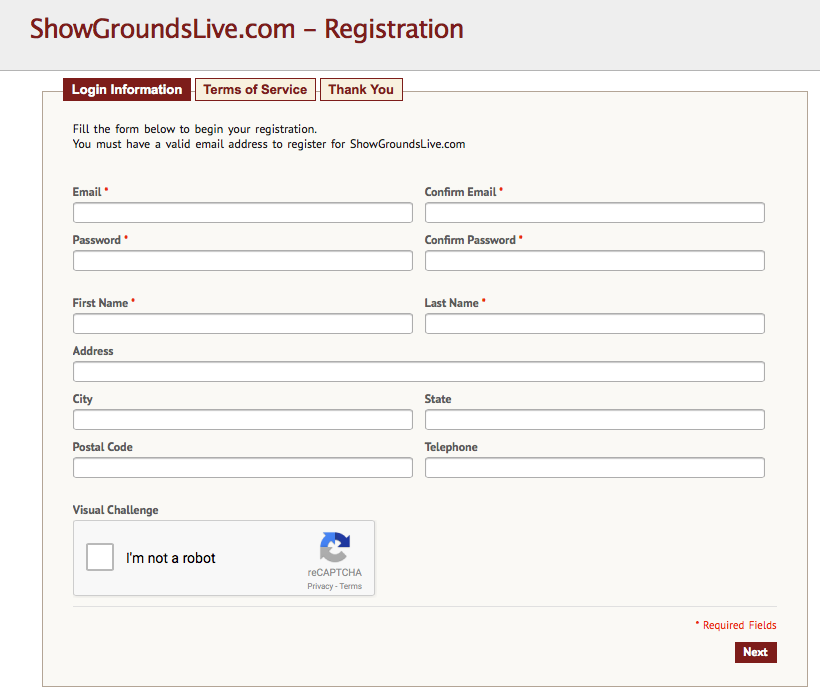 2. Fill out the registration page—when you've successfully logged in, your name will appear in orange in the top left corner of any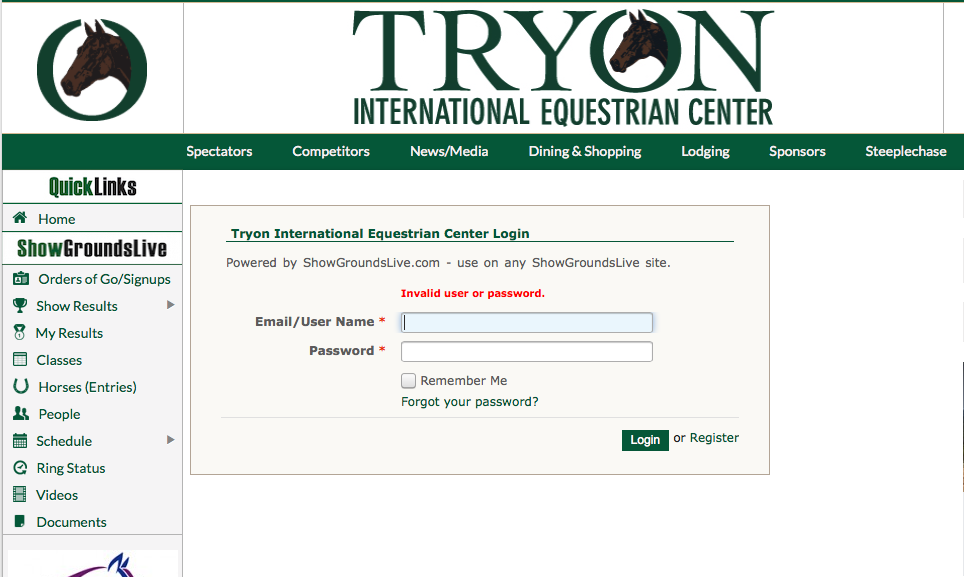 3. Go to the website for the show, or their section of SGL, that you're trying to register with (Tryon in this example)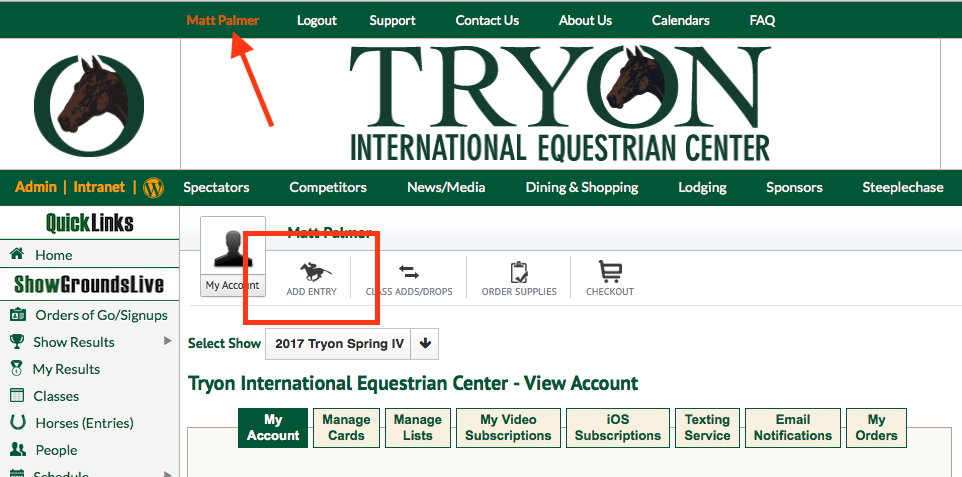 4. Click on your name (in orange at the top left) and then select 'ADD ENTRY'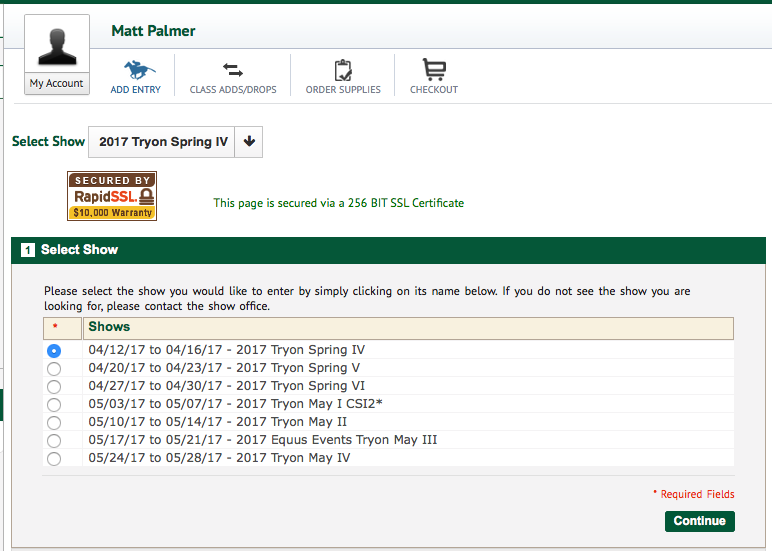 5.  Select the show you'd like to register for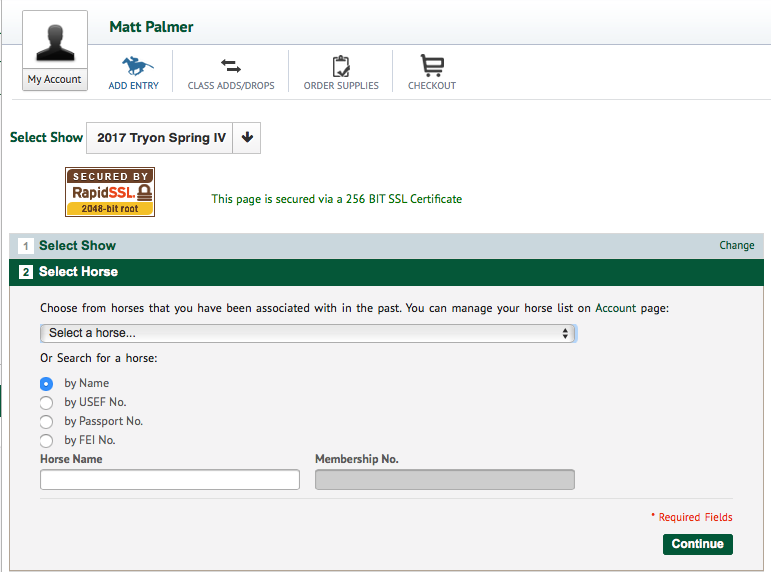 6a. Select Horses to Add—this can be done by name or by membership number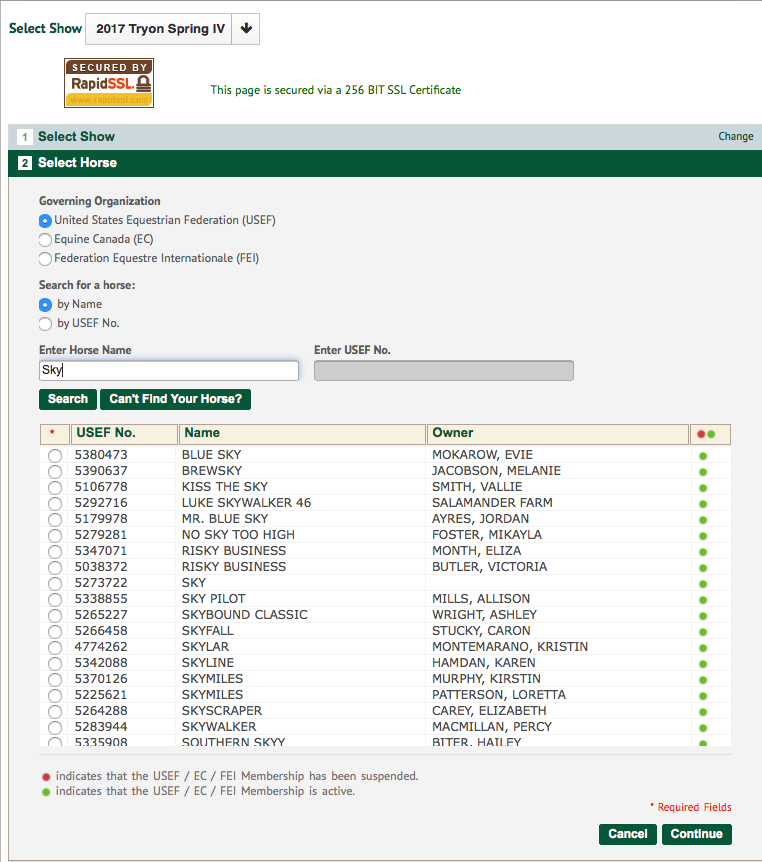 6b. You can also search by name (I have entered the horse name Sky in this example)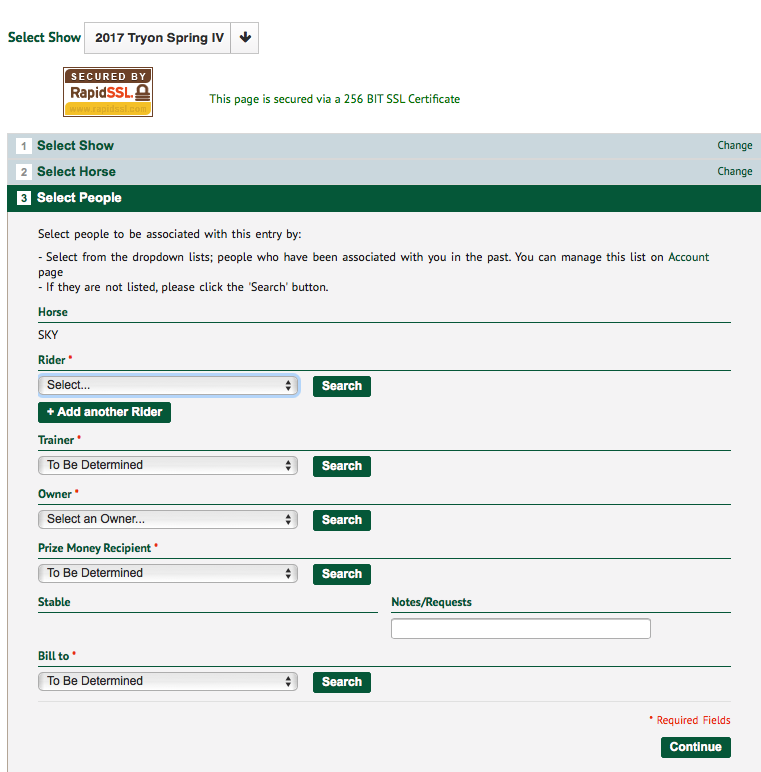 7.  Now add your rider(s,) trainer(s,) and owner(s,) as well as bill-to parties and prize money recipients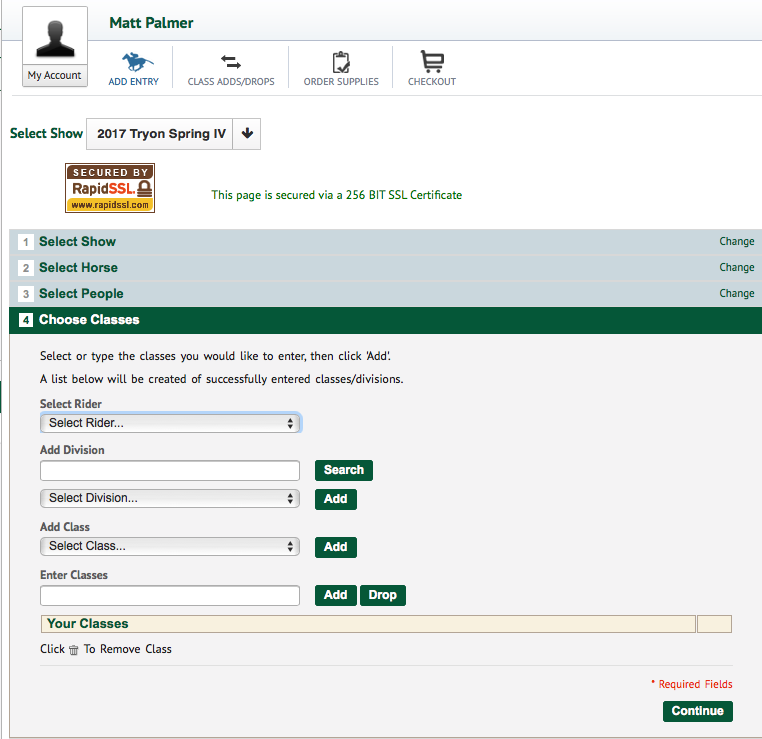 8. Choose your classes. You can add/scratch most classes online, within the time frame set by the show

9. Order your supplies

10. Review your fees (NOTE: no classes were added to this example)

11. Submit payment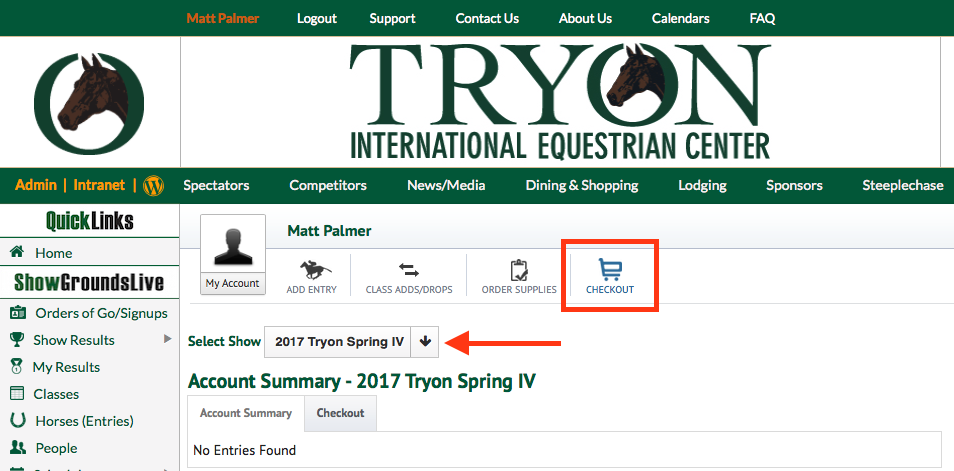 BONUS: Did you know you can check (and pay) your account balance at any time?
-Click on your name on the top left corner
-Select Checkout
-Select the show from the drop down menu
-Select the 'Account Summary' tab
As always, entering shows online with ShowGrounds is FREE of charge!