We leverage great technology
We might be considered a little bit geeky by some, but we just have a passion for technology and that passion drives us to continue to look for better and better ways to leverage technology in the complex world of equestrian events.
Here's just a small sampling of what we mean.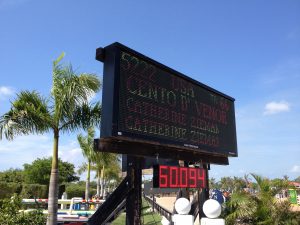 Daktroniks – Direct Scoreboard Integration!
Our software connects directly to the Daktroniks Galaxy displays allowing you to drive live data to a scoreboard without the over-head of a dedicated scoreboard operator.
We partner with great companies
We're not the only vendor providing valuable services to our Customers.  We work closely with other vendors to provide unparallelled integration between the services we provide and the services they provide.
We employ powerful tools
Of course we can't share ALL our secrets, but we do want our customers to know that we make use of some powerful tools and partners in bringing your our solution.  We frankly couldn't do it without some of these services.   Together they make up the special sauce that is ShowGrounds.