Show Setup – Fast and easy
ShowGrounds offers a range of features to make setting up your events fast and efficient. From show templates, to integrated USEF and EC section database, to prize money templates, our system is designed to get your event set up accurately and quickly.
Show Templates
Show templates allow you to completely configure a template that can be used to "build" future shows.
A show template is simply a show without entries — and you can make an unlimited number of show templates. Show templates contain ALL the show settings, including:
Prize Money Templating
Prize money templates allow you to create unlimited templates for placings and prize money.  These templates can be applied to one or many classes (as long as results are not entered) to instantly set placing, points, and prize money.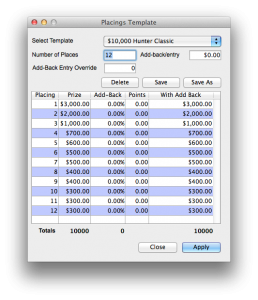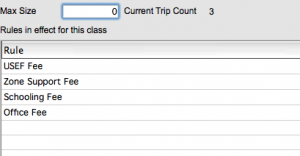 Powerful Rules Engine
Class rules provide a powerful set of tools to achieve compliance with organization rules, better data validation and integrity and ensuring you get paid properly for all relevant fees.
Whether in the office, on the ShowGrounds iOS App or on our website your rules will be enforced, seamlessly and without worry
Ring based nomination fees

Classes can have unlimited number of rules applied to them