Welcome To ShowGrounds
ShowGrounds was formed in 2006 by owner Wesley Rosner along with industry partners. The goal was to bring true technological advancement to the equestrian industry. Wesley Rosner is a veteran software developer with over twenty-five years of experience writing software for industry, non-profits, and educational institutions. Having written his first equestrian package in 1987, it was time to revisit the industry and the software. The software was built and designed from the ground up, leveraging all the changes and learning of the last two decades.
As president of Blue Fox, Inc, a custom software development firm, Wesley oversaw the development of the first version of ShowGrounds. As the product matured it was decided to "spin" the product into its own company. From that point on, ShowGrounds continues to develop and enhance its core product, the ShowGrounds office software, and its web portal solution, ShowGroundsLive.com.
If you have any questions about our work or how we enhance your horse shows, please contact us.
What are we about?
We strive to continue innovating for the equestrian industry.
We believe in empowering show companies and their clients.
We listen and tailor our software to your needs.
From technical support for the office to the latest technological advancement, ShowGrounds is there.
Our Valuable Team Members
I'm Wes Rosner, founder of ShowGroundsLive.com. I'm a long time software developer, helping business, non-profits and educational institutions develop systems to improve processes and usability.
I wrote my first horse show program at age 18 and returned the industry more than 2 decades later to start ShowGroundsLive, in 2016. It has been a journey that took us from our early start to managing the likes of WELLINGTON Equestrian Festival in the course of our first year in business. Needless to say we've been busy ever since.
I'm a person with many interests and, dare I say, skills. In my non-work time I take on projects big and small at my small farm in Western Massachusetts.
I've recently become involved in Draft horses with my significant other, which has been a welcome immersion into working with actual horses and not just software for equestrian events.
Sheryl Magdycz
Executive Assistant
Sheryl is a local of Western Massachusetts with a business degree and a background which includes sales and office management. With almost 3 years here at ShowGrounds she has worked hard to learn more about the technical aspects of our business, the products, and the equestrian world as a whole.
"I was a bit apprehensive at first about joining a company within an industry that I didn't know much about, but it was my greatest move so far in my career. I love being able to work with both clients and exhibitors and to have the opportunity to learn something new every day."
In her free time Sheryl enjoys hunting, fishing, and singing.
Josie Guillemin
Customer Support Specialist
Josie is a Connecticut born and raised equestrian. With almost 20 years of experience she knows the ins and outs of horse shows, both in the ring and behind the scenes.
Her previous job at a large printing company helped her develop and fine tune her customer service skills. Her showing experience combined with her project management/customer service skills make her a great fit in her position as Customer Support Specialist.
In her spare time she enjoys riding her horses, photography and relaxing on the beach.
Josephine Faneuf
Administrative Assistant
Josephine is a Western Mass native and has been with ShowGrounds for over 5 years, with her administrative work history she was quickly transitioned into a bookkeeping role. She attended WEG in 2018 in Tryon, NC which ShowGrounds held a small presence at and was able to get a first hand glimpse into the "horse world".
Since then she has been along for the steady expansion of the business and hopes great things for ShowGrounds future. "It's gratifying and almost unbelievable to see such a small, home grown business continually expand and grow. It's becoming its own staple in a very niche type of business."
Outside of work Josephine leads a physically active lifestyle, attends school part time and is enslaved by her Mini Dachshund, Maverick.
Desmond Duval
IT Tech Support
Desmond Duval is an experienced technologist and entrepreneur, having worked extensively as a Systems Administrator, Full-Stack Developer, and Network Architect over the better part of the last two decades. They've founded and led organizations which include a non-profit charity focused on food-security, and the first cell phone repair shop in Western Massachusetts.
With a passion for learning and personal development, Desmond is excited for the opportunity to both leverage existing experience, and build additional skills as the company unfurls into the latest leg of its journey.
Desmond's preferred pronouns are He or They.
Richard A. Clark II
Operations Supervisor
I've been a member of the SGL family for roughly 6 years. I was born and raised in South Florida. I pride myself on building up others and finding solutions. I'm a dedicated Video Engineer & SGL IT Specialist. Accomplished and goal-driven with over 20 years of experience leading a team. I hire and train like-minded individuals at each show company where SGL offers video services. My main goals are to inspire and cultivate productive working relationships with SGL employees and partners to achieve the highest level of service possible while driving business growth. When I'm not working you can find me at the nearest fishing hole.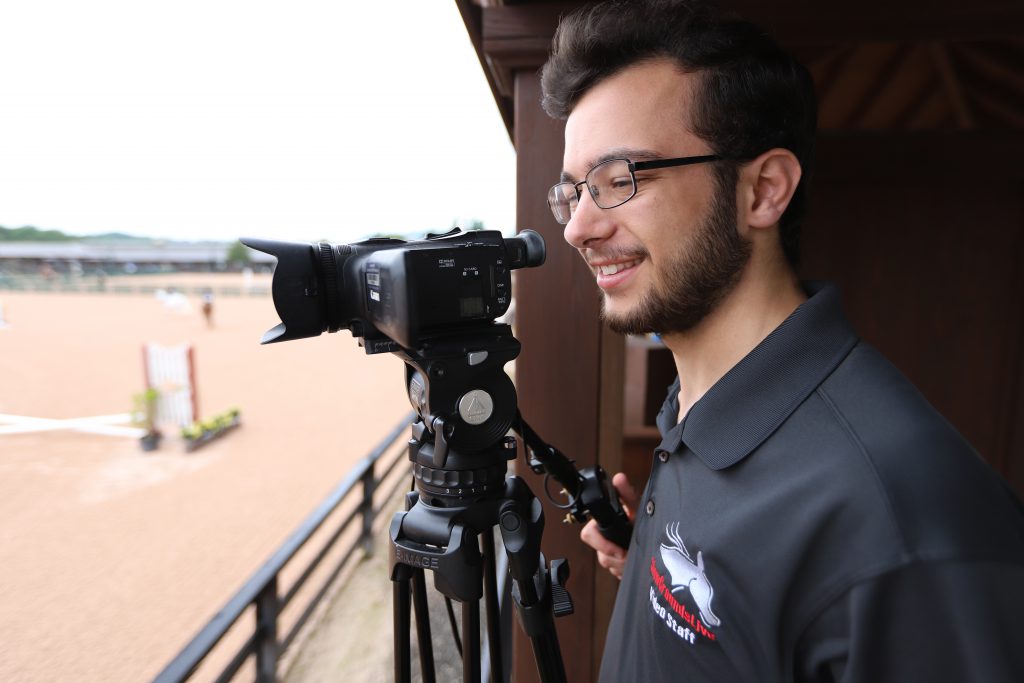 Adam Buchanan
Control Operator
I have become a proud member of the SGL team over my 6 years with the company. I have a background in video broadcasting and a passion for management. Nothing makes me feel more fulfilled than training employees and seeing them exceed their own expectations in the workplace! I have a track record of success in my previous management jobs. Now I look forward to growing with this company by learning new skills and seeing how far we can go together!
When I'm not hard at work, I enjoy building communities of like-minded individuals and spending time with Yoshi, my corgi puppy!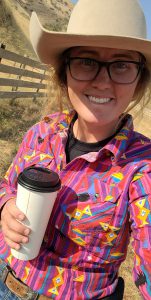 Heather Howard
Support Specialist
Heather currently lives in Eastern Oregon, but grew up in Tennessee. After obtaining her animal
science degree, she moved west to advance her agricultural background. Most of her equestrian
background is in ranching and western horses, but she did spend a few years showing English as
well. She hasn't been with ShowGrounds for very long, but she is excited to learn more and
grow with the company. When she isn't working, she enjoys riding her horses, working her
Border Collie cowdogs, and raising her new baby.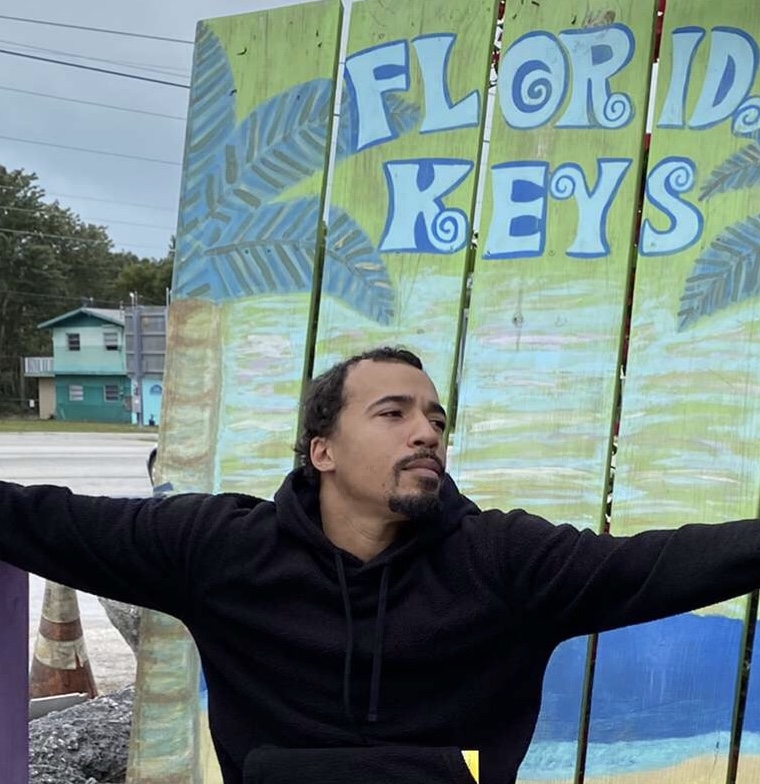 Anthony Dixon
Control Operator
Hi there, my name is Anthony and i have been with the company for about 6 years now.
I like troubleshooting as well as working in a team environment. I always try to raise the spirits of those around me. I'm a dedicated engineer, experienced cam-op, & supervisor. I mainly work out of Wellington. Success is something i strive for. When i'm not in the office i love doing anything active or adventurous with my pup "Surf", camping, hiking, and fishing.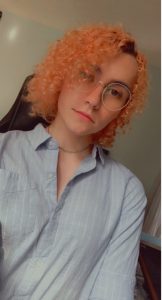 Jaimee Tempest
R&D and Hardware Specialist
Hello, I'm Jaimee! I am a new(er) member of the ShowGrounds team, helping with the research and development as well as manufacturing in our little IT department. I was born in Tampa, but I've been a Massachusetts native most of my life.
A typical nerd, I'm constantly taking in new experiences to expand my repertoire of tech knowledge. I modify everything I own to reflect my personality and tastes, so you'll probably find me at a computer with something in pieces in front of me.