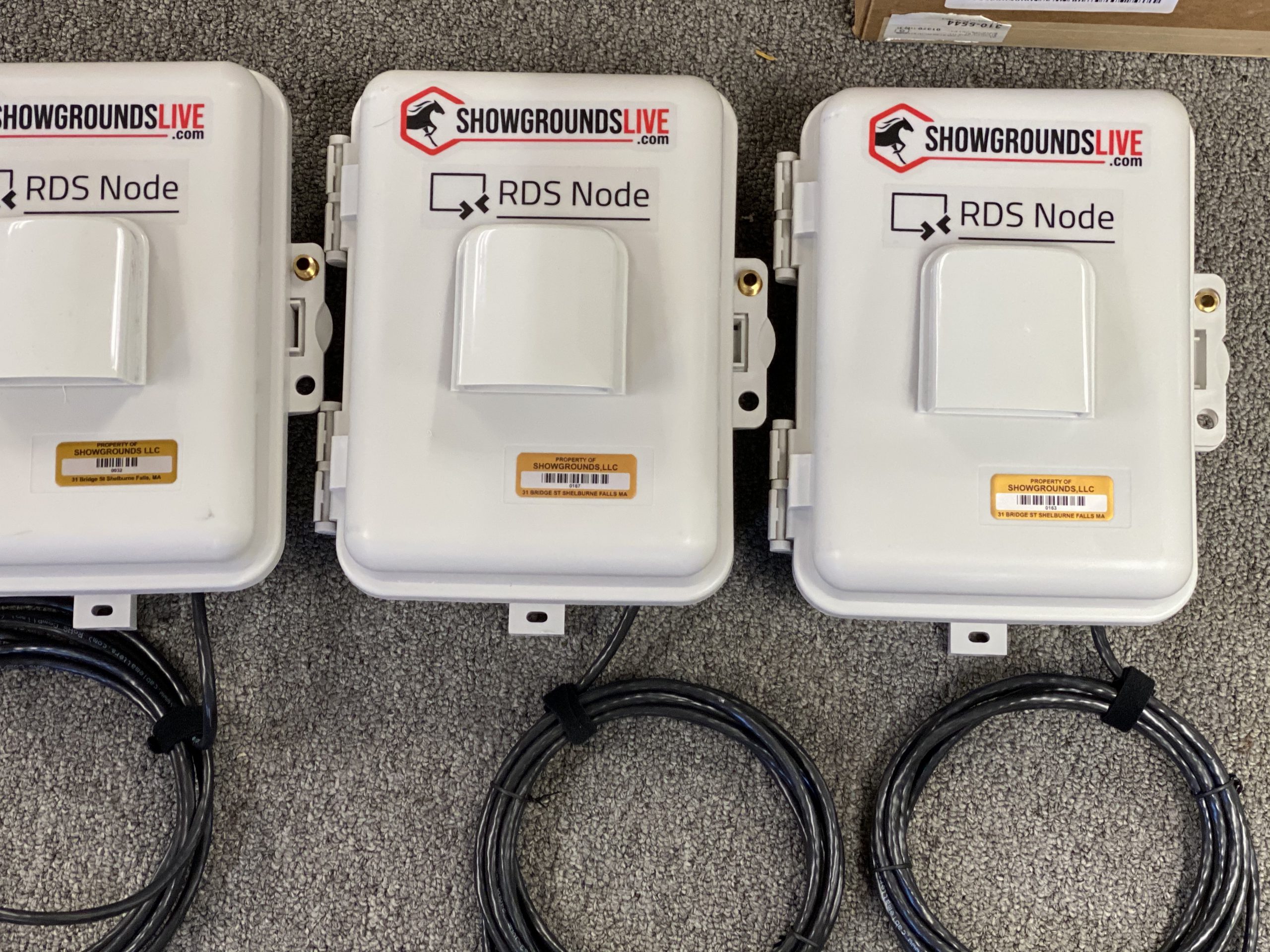 The Remote Desktop Node, your alternative to a ringside laptop
Our Remote Desktop node is designed to be the perfect "thin" client allowing your shows to keep your exhibitors informed with up-to-date information and keep your event running smoothly.  These boxes are designed to be permanently installed and withstand the harsh environment as well as bad weather.
Combined with your existing Windows Remote Desktop Server this flexible platform provides a low cost and durable option versus the cost of laptops.
With a cost of under $200 these devices can't be beat and can support two displays, one for your ingate staff and another to provide real time information to exhibitors.
Low Cost – Based on an open-source platform the Remote Desktop Node provides a truly low cost computer for tough operating conditions. Under $200, just add monitor, keyboard and mouse.

Weather Resistant – Rain or shine, snow, sleet, hail, or wind, the IP65-rated enclosure is designed with UV rated thermo plastic alloy to withstand the elements day in and day out

Limited – Because our Remote Desktop node is a thin client there is little opportunity for it to become a distraction to your users.  Built to do it's one job
Remote Support – Each box is built to be easily accessible by ShowGrounds Support staff.   Coupled with a support plan our team can assist with problems wherever you are from wherever we are.

Easy Deployment – Our Remote Desktop node is available with POE (power of ethernet) and is configured entirely from our web portal.

Reliable Connection – We could probably all agree equestrian facilities may not be known for their networks.  Our design provides the most reliable solution even when the network connection may not be the best.