ShowGrounds was formed in 2006 by owner Wesley Rosner along with industry partners. The goal was to bring true technological advancement to the equestrian industry. Wesley Rosner is a veteran software developer with over twenty-five years of experience writing software for industry, non-profits, and educational institutions. Having written his first equestrian package in 1987, it was time to revisit the industry and the software. The software was built and designed from the ground up, leveraging all the changes and learning of the last two decades.
As president of Blue Fox, Inc, a custom software development firm, Wesley oversaw the development of the first version of ShowGrounds. As the product matured it was decided to "spin" the product into its own company. From that point on, ShowGrounds continues to develop and enhance its core product, the ShowGrounds office software, and its web portal solution, ShowGroundsLive.com.
If you have any questions about our work or how we enhance your horse shows, please contact us.
We strive to continue innovating for the equestrian industry.
We believe in empowering show companies and their clients.
We listen and tailor our software to your needs.
From technical support for the office to the latest technological advancement, ShowGrounds is there.
Our Valuable Team Members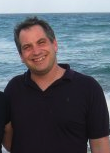 Software developer at heart, equestrian enthusiast by trade, Wesley Rosner is the founder and driving force behind ShowGrounds. In 2014, Rosner was named Chief Technical Officer for Tryon Equestrian Partners and also continues to oversee operations for his custom software firm, Blue Fox.

Owner of Biscuit Hill Farm in Shelburne, Massachusetts, Beth Manning brings her horse expertise and passion for innovative software to ShowGrounds. She and John Manning founded and co-manage the Northampton Hunter Jumper horse show, which has completed more than twenty-five seasons.

From a family of horse breeders and riders in upstate New York, Matt brings a decade's experience working in sports– including video operations and contest management to ShowGrounds.